Part Work- Walking with Dinosaurs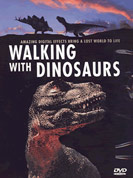 Part –Works Publishing Company:
The Problem: We were instructed by a Venture Capital Fund ("VC") to advise upon whether they should continue to support a publishing company which specialised in printing and packaging publications. The Company also produced part-works, including a "Walking with Dinosaurs "series. The Company had been provided with a £3 million part equity/loan and a Bank had provided a facility of £750,000 which was secured against book debts of only £250,000. Profits had fallen dramatically and funds were due to run out at the end of the month.
The Solution: After spending time with the Board we prepared a report which set out a step by step program to turning around the Company. Our report dealt with the following areas:-
Acknowledgement of the problems and errors.
Preparation of a report which analysed the problems and proposed workable solutions deliverable within a three year period.
Renegotiations with Venture Capitalist, including a conversion of debt into equity.
Conversion of the overdraft of £750,000 into a loan.
Appoint a new sales director and two other directors resigned.
Obtaining of new equity funding of £250,000 to provide further security to the bank.
The Board implemented the program, including a focus upon immediate cash generation targets and a reduction of the burn rate. This lead to the rescue of the Company, continued financial support from the VC  and the injection of business angel finance.
Not all companies can be rescued and in these cases we can help by providing advice and then deal with the liquidation options.