Samson Furniture
Samson Furniture Limited ("Samson")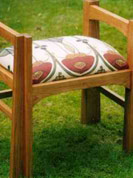 Samson  produced pine beds and furniture. The Bank were owed £50,000 and a factoring company were owed £500,000. The Company had a turnover of £4m, but was in a sector with strong competition and had made a loss of £200,000. The factoring company had appointed investigating accountants with a view to appointing Administrators.
Our role was to negotiate with the bank and either prevent the appointment of Administrators or find investors to help the existing team to acquire the core business from any Administrator appointed.
Although the current directors had run out of funds, Samson did have a steady turnover with some securable cover. We were able to find a business angel investor who invested within 7 days an initial investment of £300,000.
These funds were enough to acquire the business and provide sufficient working capital for the company to reorganise back to its initial core trading. After the reorganisation, the company was sold for a substantial profit and most of the staff retained their jobs.